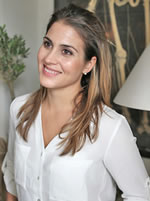 Olive Design Studio, London was set up in 2012 by Katie Singleton and Lucy Clark, two London - based interior designers.
At their London Studio, they have created an exciting, fresh, new generation architectural interior design company working on a range of luxury residential and commercial interior design schemes.
Olive Design Studio offers a unique fusion of Lucy and Katie's design skills which have evolved over more than a decade working in the UK and abroad on significant, high end projects. They offer a tailor made design service to create a perfect space that is individual to their client's needs and aspirations while paying attention to detail, ensuring budgets are efficiently managed, often adding significant value to the property.
Armed with their "little olive book" of leading architects, contractors , sub contractors and suppliers, together with their team, Lucy and Katie personally oversee all projects from concept right through to completion effectively delivering a high end, high quality, bespoke interior style that meets the requirements and standards of today while reflecting their core values of timeless elegance.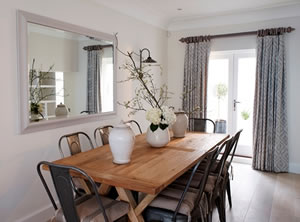 The Olive Design Studio has recently completed the refurbishment of a stunning loft apartment just off the King's Road in Chelsea for a private client. The team managed the build and interiors from concept right through to turn key styling.
Fulfilling the brief of timeless yet contemporary elegance, the apartment was designed to enhance the "loft" feeling of space embracing the abundance of light and striking views through the original crittall windows.
Incorporating a bespoke antique mirror-block wall in the Dining Area and polished plaster in selected area further enhanced the quality of natural light creating a feeling of calm opulence.
Antique mirror glass panels were used within the bedroom wardrobe door to again reflect and enhance the feeling of space.
Overall a neutral palette of soft warm tones and the use of interesting, light coloured marbles helped to create a feeling of eclectic simplicity, understated elegance and most importantly space."