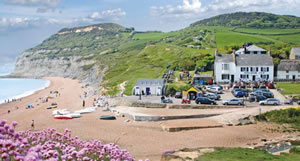 After 15 years of living in Wandsworth and working for an estate agency in nearby Fulham; with his third child on the way, Richard Waters decided to up sticks and move to the West Country to find more space for the needs of his growing family. It seems there is a growing migration of a younger professional demographic moving to the West Country – all eager to cash in and take advantage of the widening gap between country and London property prices and to take advantage of what the region has to offer.
Richard comments; "The reasons for moving are plentiful but fundamentally it comes down to quality of life, a great selection of schools and a wonderful environment in which to bring up the children." The internet is also changing the where and when we work at such a rapid rate that many are able to move away from other areas such as London and bring their careers with them. Plus, for those who still need to commute London is, for many, only about 90 minutes away. "Technology and high speed transport make it easy to up sticks and work elsewhere; there is a growing number who are finding the countryside a compelling option. "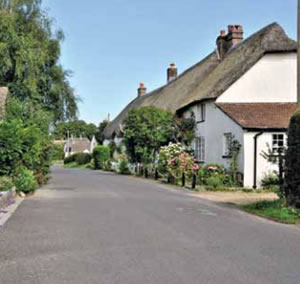 The draw of a larger house, a bigger garden for the kids to play in, great local schooling, a vibrant creative community and easy access to London and abroad is prompting many buyers to consider areas in the West Country as a viable base. Far from being a forgotten backwater, it seems the West Country – if you are qualified, creative and looking for a whole new kind of work-life balance – is very much the place to be. Richard himself has certainly been happy with his decision to move 11 years ago. "We have a beautiful house in a village just outside Bath and the children are growing up with the city almost on their doorstep, countryside just seconds away and the sea within short driving distance. It is an ideal environment for them – they have space, it's clean and plenty of freedom to play, as well as being safe to roam around our village. And whatever line of business you are in or hobby or pursuit you wish to take part in, there is something for everyone. "
Richard now works for The County Homesearch Company helping to find the right house for potential buyers seeking a property in Somerset, Wiltshire and Dorset – and particularly those who are not living in the area. A totally independent company, it provides a bespoke and discreet home finding service acting exclusively for buyers of residential property. "I know the area extremely well and through my network of contacts can often get access to properties before they go live on the property portals or websites. My role is to find, negotiate and secure the right property on the very best terms for my client, with the least amount of stress and worry to them."
If you are considering a move to the West Country and would like to find out more about the services that The County Homesearch Company provides, please contact Richard Waters on Tel: 01225 830930 or visit www.county-homesearch.co.uk.